You must allow cookies and JavaScript for a proper shopping experience.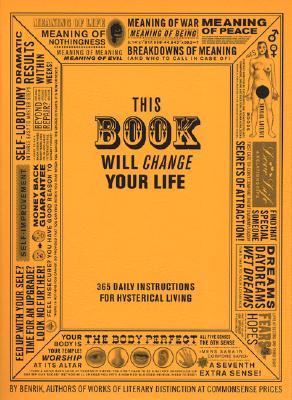 Price: $6.17
Seller ID: 4WILKM00AKA5
ISBN-13: 9780452284890
Binding: Paperback
Condition: Good
---
The item shows wear from consistent use, but it remains in good condition and works perfectly. All pages and cover are intact (including the dust cover, if applicable). Spine may show signs of wear. Pages may include limited notes and highlighting. May NOT include discs, access code or other supplemental materials.
View More...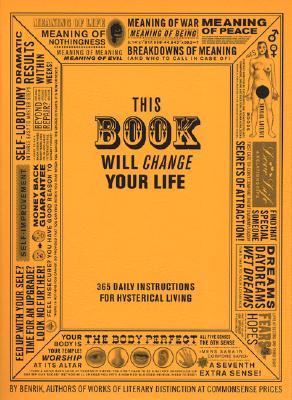 Price: $6.17
Seller ID: 4WILKM00CR70
ISBN-13: 9780452284890
Binding: Paperback
Condition: Good
---
Is the year ahead looking much the same as the last? Another 365-day grind of meetings, dinner dates, and deadlines? If so, try this book--the perfect gift for the adventurous reader.Part instruction manual, part therapy, part religious cult, part sheer anarchy, This Book Will Change Your Life will help you poke a stick in the spokes of your routine.It's not the soft-hearted kind of book that's interested in what you have to say; rather it contains 365 daily orders, each one of which could turn your humdrum existence into a daily free-fall. Whether learning to tell one joke properly, spending ...
View More...